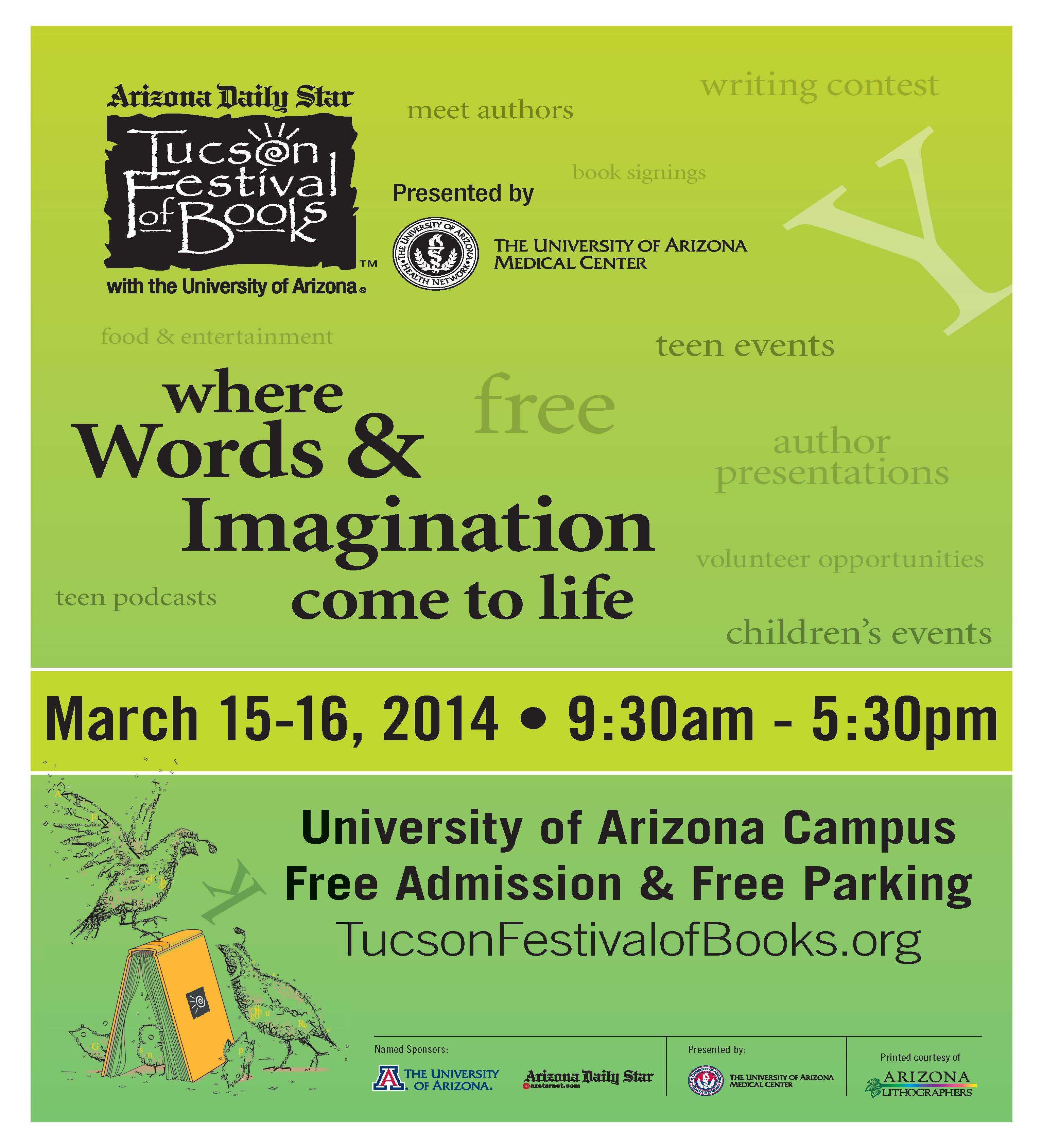 Come to the Tucson Festival of Books this weekend, Saturday and Sunday, March 15 & 16 on the campus of the University of Arizona in Tucson…and hear from publishers, editors, literary agents, and other publishing professionals. This event is free and open to the public.
More than 300 panels, workshops and author lectures and book-signings are on the schedule (which you can find here).
If you want to learn more about the publishing and marketing aspects of being a successful author, here are twelve presentations that you'll find particularly interesting:
Choosing the Best Way to Publish
What to Expect with Self-Publishing
What Literary Agents Want
From Book Proposal to Published Book
What Do Publishers Want*
Your Publishing Team: Author, Publisher, Publicist
Building Your Platform
Social Media Marketing
Amazon for Authors
Speaking to Sell Your Book
Non-traditional Book Markets
What's Next: Your Book a Year After It's Published
*I'll be one of the three presenters for this panel. Be sure to say hello if you attend!
Check the Event Listing page for day, time and location for these workshops and panel discussions.
Hope to see you there!